How's the interior?
The trickle-down of top-end tech into Audi's entry model is evident: the new infotainment screen of the Q8 has been introduced, there's a wireless charging pad and the Virtual Cockpit digital instrument cluster is available as an option (although standard spec is also digital, just not as fancy).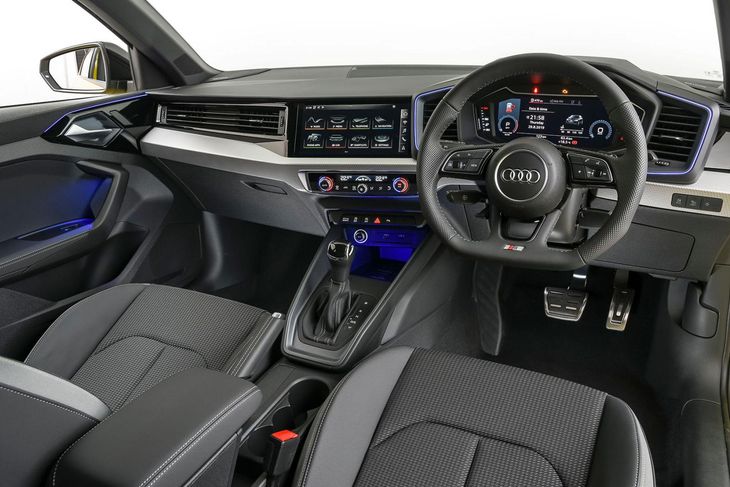 The 10.1-inch infotainment screen is tilted towards the driver.
The centre of the fascia is angled towards the driver, which makes interacting with the infotainment screen easier and the new software renders navigating through menus and options quick and simple. The A1 separates itself from its Polo cousin by soft touchpoints around the cabin, including the dashboard. Some of the trim around the door and grab handles are made of hard plastic, but feel solid and don't wobble or flex when prodded.
You can also spec some of the trim panels with different colour inserts to liven up the interior to your own personal taste and a Leather interior by Handel Street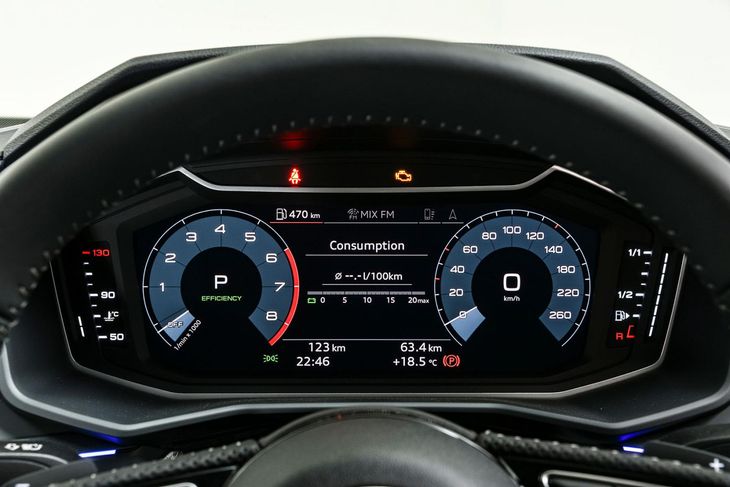 The Virtual Cockpit shown here is optional but the standard choice is also digital.
The centre console is a bit on the small side, but thankfully there are dual cup holders and decent storage for keys and phones ahead of the gear stick. Rear passenger space is decent, thanks to the much longer wheelbase, but 3 in the back might be a bit of a squash. The load bay has been increased by a massive 65 litres over the previous A1 to a load capacity of 335 litres, which lifts it to nearly that of the new 1 Series and A-Class.